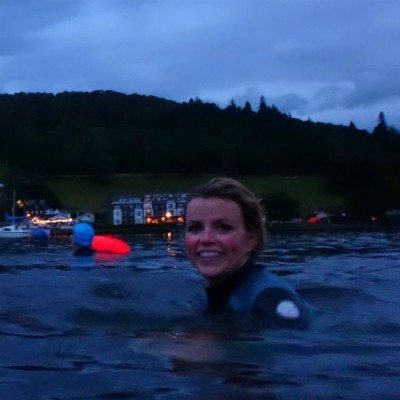 At the end of last Summer we had the pleasure of taking Ellie Harrison and the Secret Britain team night swimming for a BBC programme that focused on the secrets of the Lake District. The episode aired earlier this year,  you might have seen see it.
It was a beautiful evening and, with the twinkling lights and glow of the campfire, it holds many special memories for us.
We've hosted night swims before but now we are giving you the opportunity to swim the Secret Britain Night Swim.
So come along tune into a different vibe, feel your senses heighten and enjoy night swimming in Windermere.
Find out more: Secret Britain Night Swim with Swim the Lakes